Are you about to make a local move and head from Sarasota to Bradenton (or vice-versa)?

Moving is tough, but regardless of how far you're traveling, Big Mike's Moving & Storage can facilitate the process. You can count on us for help with packing, loading/unloading trucks, driving trucks, and much more.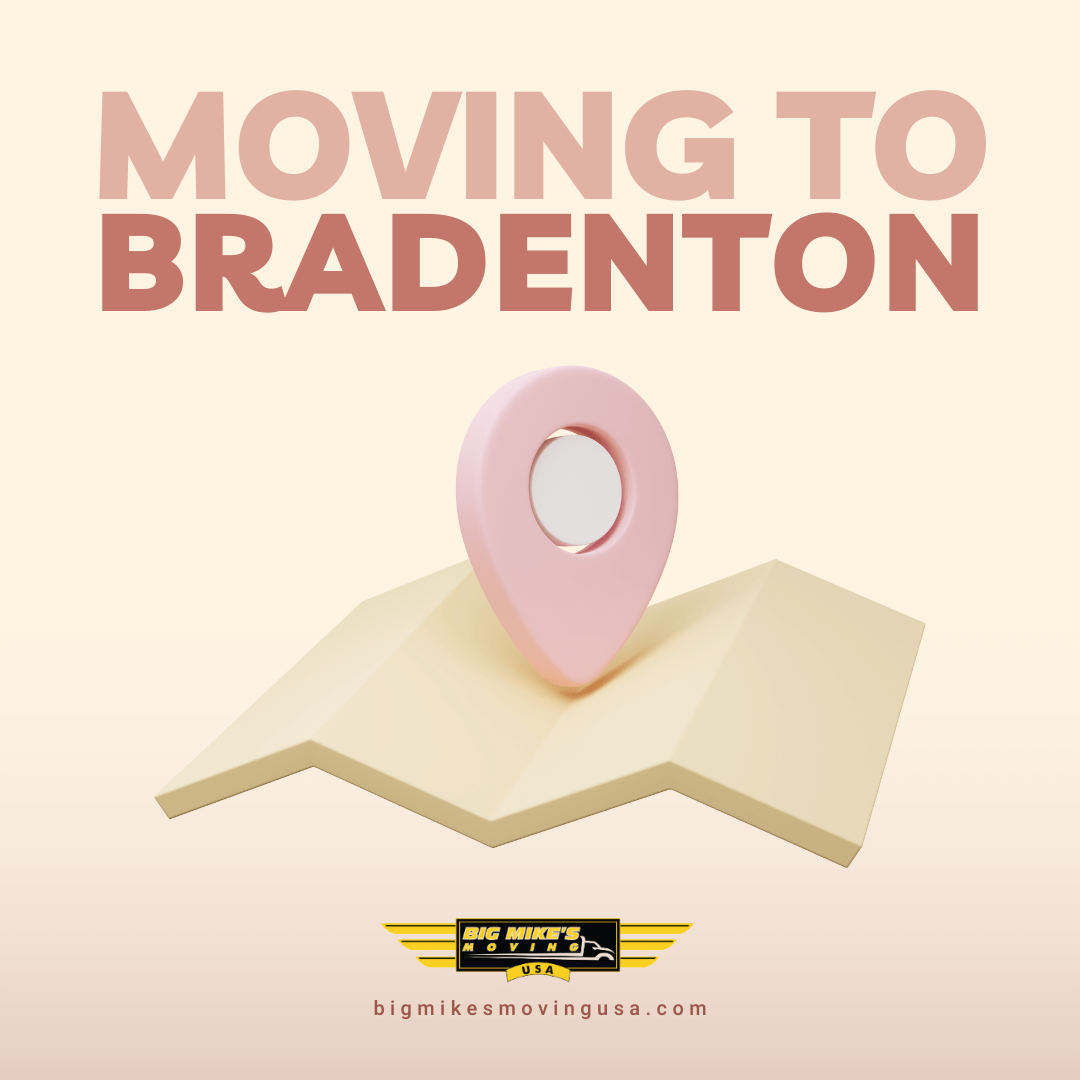 Bradenton is a Spectacular Place to Live
It's a great time to move to Bradenton, FL because the weather is always gorgeous, there are plenty of outstanding shops/restaurants, and many residential real estate opportunities. The cost of living is lower than the national average, making it a great place to own a home or invest in multiple properties.
Bradenton is a tranquil community where you can enjoy watersports, deep-sea fishing, and beaches year-round. Plus, we're less than an hour from thriving cities like Tampa and St. Petersburg. It's the ideal place if you want to be close to fun resorts without getting trapped in a tourist destination.
Let Big Mike's Moving Help Your Move to Bradenton
So, getting to a new home is definitely a little tricky. There's no such thing as a "stress-free move," which is why Big Mike's Moving & Storage wants to help. Here's what we can do to help your move to Bradenton:
Comprehensive service with local moving or long-distance moving.
We not only pack and move everything for you. Big Mike's Moving can also assist with gathering all the packaging supplies and boxes.
Our service rates beat all our competitors, our guys arrive on time for any task, and there's not a bunch of red tapes.
Are you worried about fragile or priceless items? Then don't sweat it because our crews know exactly how to pack and transport everything from family heirlooms to expensive audio/computer equipment.
We even offer storage space, which is harder to come by these days. So, if you need to make a move, but can't fit everything in your new Bradenton home, we have extra space for you to store things safely.
Does this sound like something you could use for your big move?

Then don't hesitate to call Big Mike's Moving & Storage to make the process go much smoother. Our services come with a 100% Price Guarantee, and we're fully licensed and insured for everything we do. It's what we've done for dozens of clients ever since we've been in business for over six years.
Feel free to reach us anytime to get the job done right by calling 941-626-2356.