There's a lot of moving traffic both to and from New York. The Sarasota community seems to get our fair of snowbirds moving from there to our warmer climate, whereas there are also folks who head up there for business opportunities.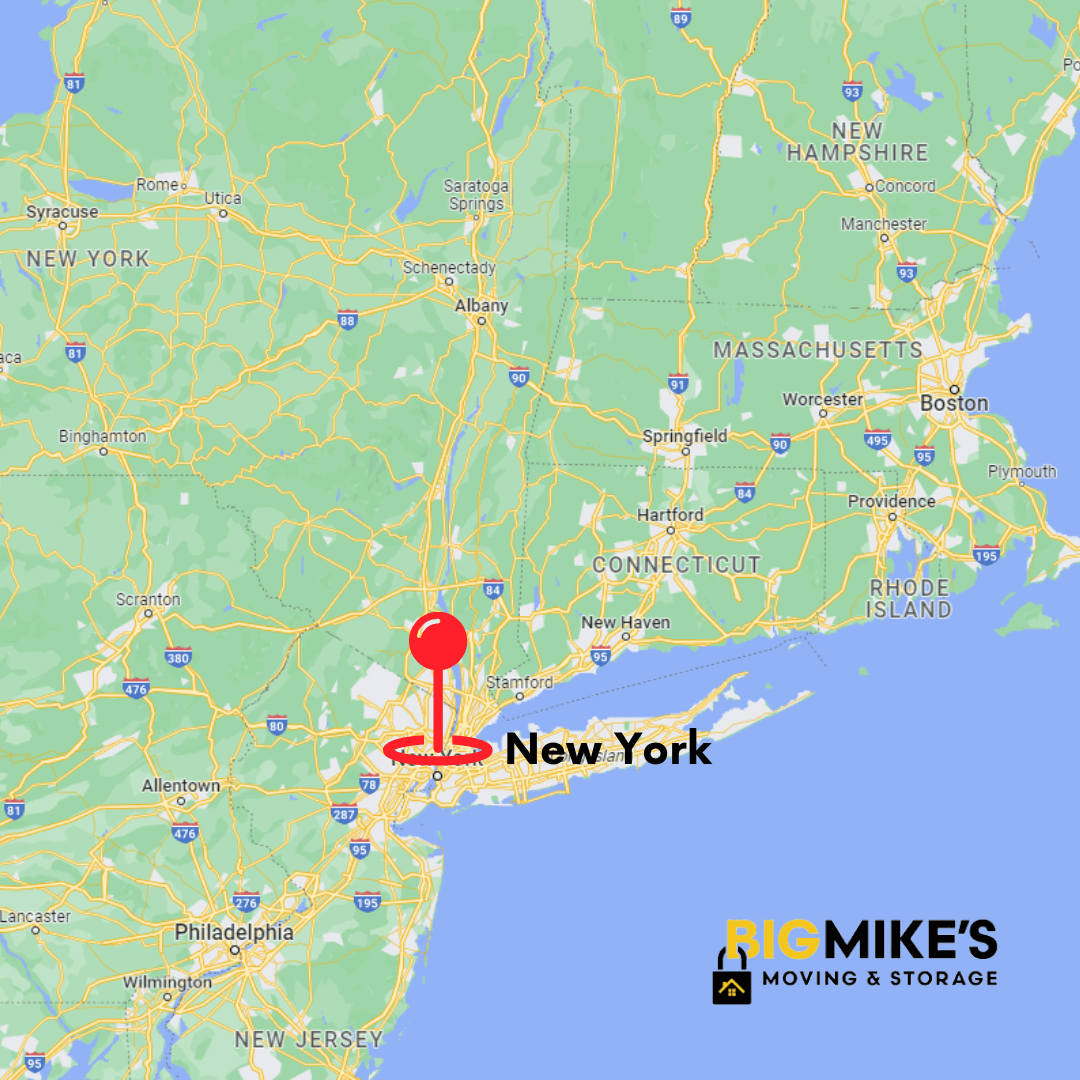 Whatever the case, regardless of why you're moving or the direction you're heading, Big Mike's Moving can help you conquer the trip safely. We're the guys to call for prompt moving when you need to get a lot of personal possessions either across town or across the entire country.
Highlights of Living in New York
Check out a few of these industrious reasons people flock to the Big Apple.
Although things cost more in urban spots, like NYC, the average household income tops $75,000 (far above the national average).
Perhaps you've been accepted into one of New York's elite universities. They have several, including two Ivy League schools (Cornell and Columbia), NYU, and Syracuse.
Many of America's biggest businesses headquarter themselves in New York. This includes several profitable and well-known companies like Bloomberg, Hearst, Wegmans, Standard Industries, and McKinsey & Company.
While the winters are way colder than here in Florida, the spring and early summer weather is among the most enjoyable and temperate anywhere in America.
Select Big Mike's Moving Service to Help Get You to New York
So, let's say you know you're heading to New York for extended travel or even a permanent move. That's great, but it's essential to know why you should hire us for reliable moving assistance.
We can remove lots of complexity and stress from long-distance moving. You may not want to haul that large moving truck for hundreds or even thousands of miles. We do it all the time and would be happy to remove that burden from you.
Besides driving the truck, we can pack, wrap, and load everything as well. Yes, this includes careful attention to any fragile or bulky items that are vulnerable to shifting in the truck.
Do you need a temporary storage solution? Big Mike's offers plenty of local and portable options for whenever you need to park extra stuff for a while.
All of our services are fast, detail-oriented, and the most cost-effective.
Those are just a few key reasons to utilize the effective moving resources of Big Mike's Moving & Storage. We can handle moving to and from anywhere, always offer 100% Price Guarantees, never damage your stuff, and excel at customer service.
Does this sound like what you need for your big move to New York? Then find out more about how we can help by calling us at 941-626-2356.