Are you about to move in or out of North Port, Florida, and need some help transporting lots of heavy items?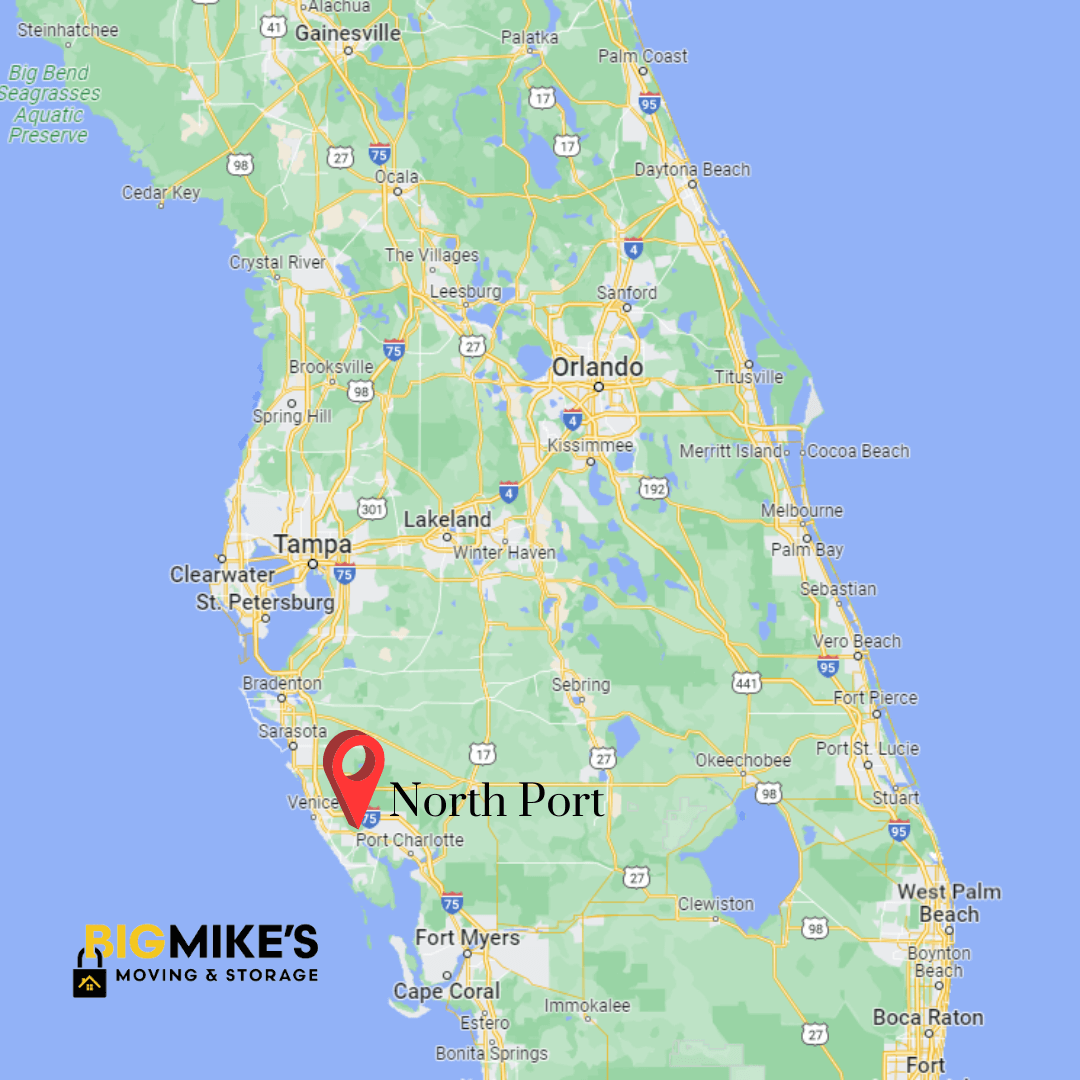 It's stressful making a big move, especially when it's hot outside, but you never have to approach this arduous task alone when you can partner with Big Mike's Moving & Storage.
Moving to North Port, Florida? Great Idea!
Would you like to live somewhere that's super close to the beach, but still safe, affordable, and economically prosperous?

North Port is a terrific destination for retirees, families, and young professionals alike. It's a community that's blossomed into over 70,000 people, after being a village of less than 200 back in the 1960s. Like other parts of Florida, lots of folks have moved here for the gorgeous beaches and a veritable semi-paradise off the Gulf Coast.
You might even be able to find a house at a more affordable rate if you move here. That's because, despite its spectacular location, the median home price is about $26,000 lower than the national average, and $32,000 less than the rest of Florida.
Plus, there's plenty to do all around town with musicals and other great shows at the North Port Performing Arts Center. You could watch the Atlanta Braves at their local training facility. Finally, North Port is within easy driving distance of thriving areas like St. Petersburg, Fort Myers, Sarasota, and Tampa.
Need Help Getting to North Port? We'd Like to Help
Why should you hire us to help you move?
Our guys can help you conquer any distance whether you need to make a local move or go all the way across the country.
You can depend on us to take extra care of expensive electronic equipment, fragile heirlooms, and fine china.
We can even store some of your stuff for a while if you have too much to take to your house.
Everything we do comes with a consistent 100% price guarantee, meaning we can meet or beat any competitor on costs.
Are you short on packing supplies? The Big Mike's crew can supply all of these for you (boxes, tapes, etc.). In fact, we'll go a step further and do the packing for you. This is a great idea if you aren't sure how to secure certain items.
When you select us for the job, you don't have to load that truck with all those heavy items by yourself.
Those are the primary reasons to utilize the trusted services of Big Mike's Moving & Storage whenever you need to haul lots of stuff anywhere. Our service is available for North Port, Sarasota, Bradenton, and basically, anywhere else you need to go. Contact us anytime for more information at 941-626-2356.