We run into lots of folks moving to and from California in our business as professional movers. Yes, there's plenty of two-way traffic, which is why we offer dependable long-distance moving service at Big Mike's Moving & Storage.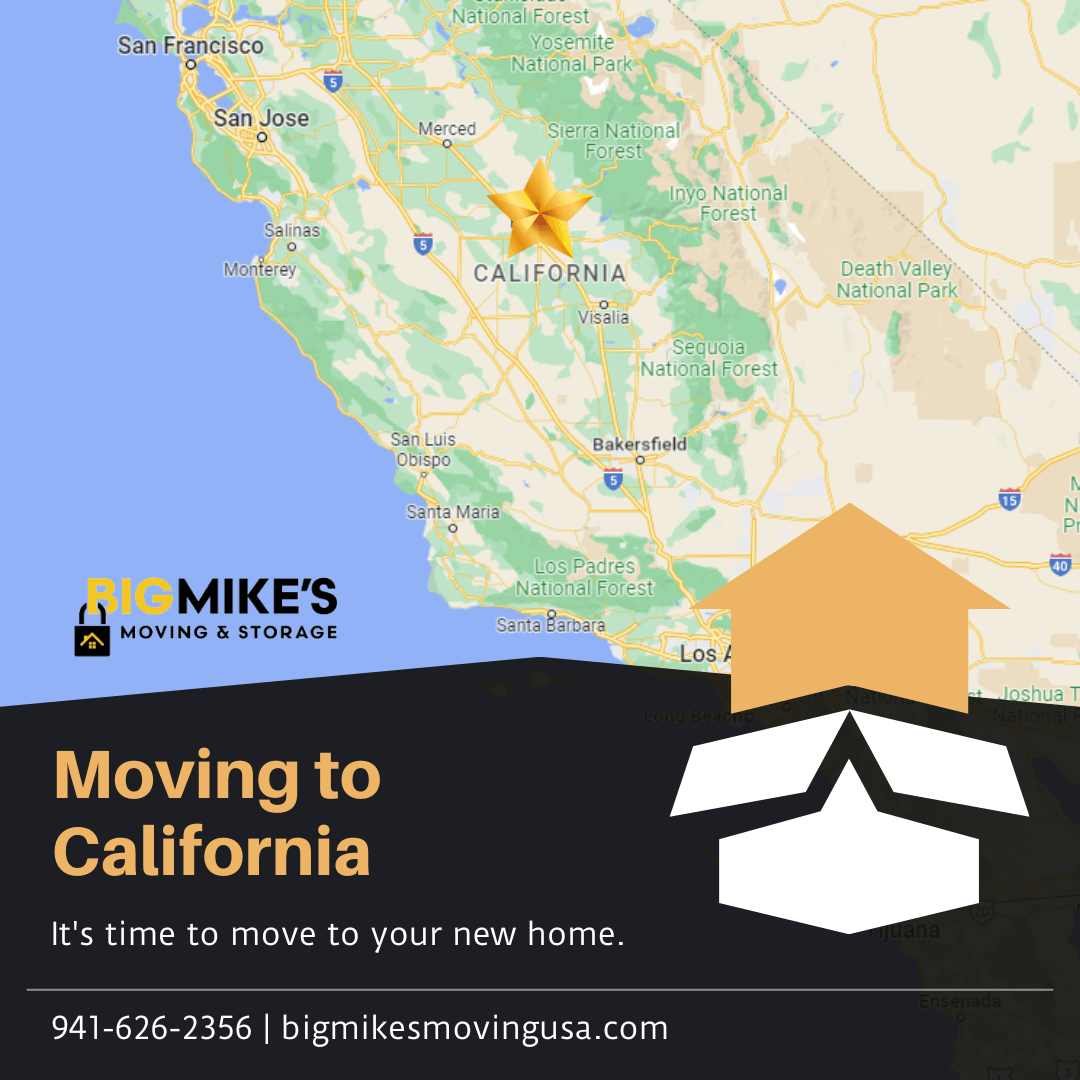 Here's a preview of what it's like in California, and how we can help you move there regardless of how much you're taking.
Highlights of California Living
What are the advantages of making the long haul to live in California?
Gorgeous Mediterranean-like Climate

It's gorgeous and comfortable almost anywhere you go. If you're anywhere in the SF Bay area, you'll never have to endure freezing temperatures because it hardly ever drops below 40 degrees. Plus, you won't have to endure 95-degree afternoons, either.

Some of the World's Top Beaches

The Southern California beaches are warm and great for beach campers, whereas adventurers, hikers, and surfers may like it better farther north. Either way, places like Malibu and Laguna Beach enjoy consistent spots among the top-ranked options around the world.

Lots of Novel Food Places

Since it's a melting pot of cultures, you can find any style of cuisine without going very far. It's your chance to enjoy some of the most authentic Mexican, Japanese, and Hawaiian food anywhere in the continental U.S.

Most National Parks in the Country

Besides being the wine capital of America (Napa Valley), California also has the greatest volume of national parks: nine altogether. Yosemite is the king of them all, but you might try Death Valley if you're feeling bold, or Redwood National Park to see the most massive trees in existence.
How Big Mike's Moving & Storage Can Take You to California
What's the easiest way to pack everything and head to California? Call Big Mike's Moving & Storage to enjoy all these fantastic services . . .
We can load and drive your truck as far as you need us to go.
All of our work carries a 100% Price Guarantee, so you won't find a cheaper competitor.
Need help packing difficult items? We can do it all for you. Plus, you don't have to dig up the package supplies because we carry plenty for every purpose.
Then, if you need to store something before leaving, you can use one of our secure facilities.
Even if you have several fragile items, like computer equipment, our staff handles everything with care. You won't have to worry about expensive equipment bouncing around in a truck.
Therefore, if you need help with a local move or traveling all the way to California, then you need Big Mike's Moving & Storage to ensure smooth traveling. Instead of dealing with every moving hassle alone, there's terrific peace of mind knowing you have help from a pro. Contact us anytime to learn about our services by calling 941-626-2356.