Are you ready to move to Venice, Florida, but need a helping hand?

Then hire Big Mike's Moving & Storage to make this the easiest move you've ever had. We offer a comprehensive moving service that covers everything from packing and loading the truck to hauling everything locally or over a long distance.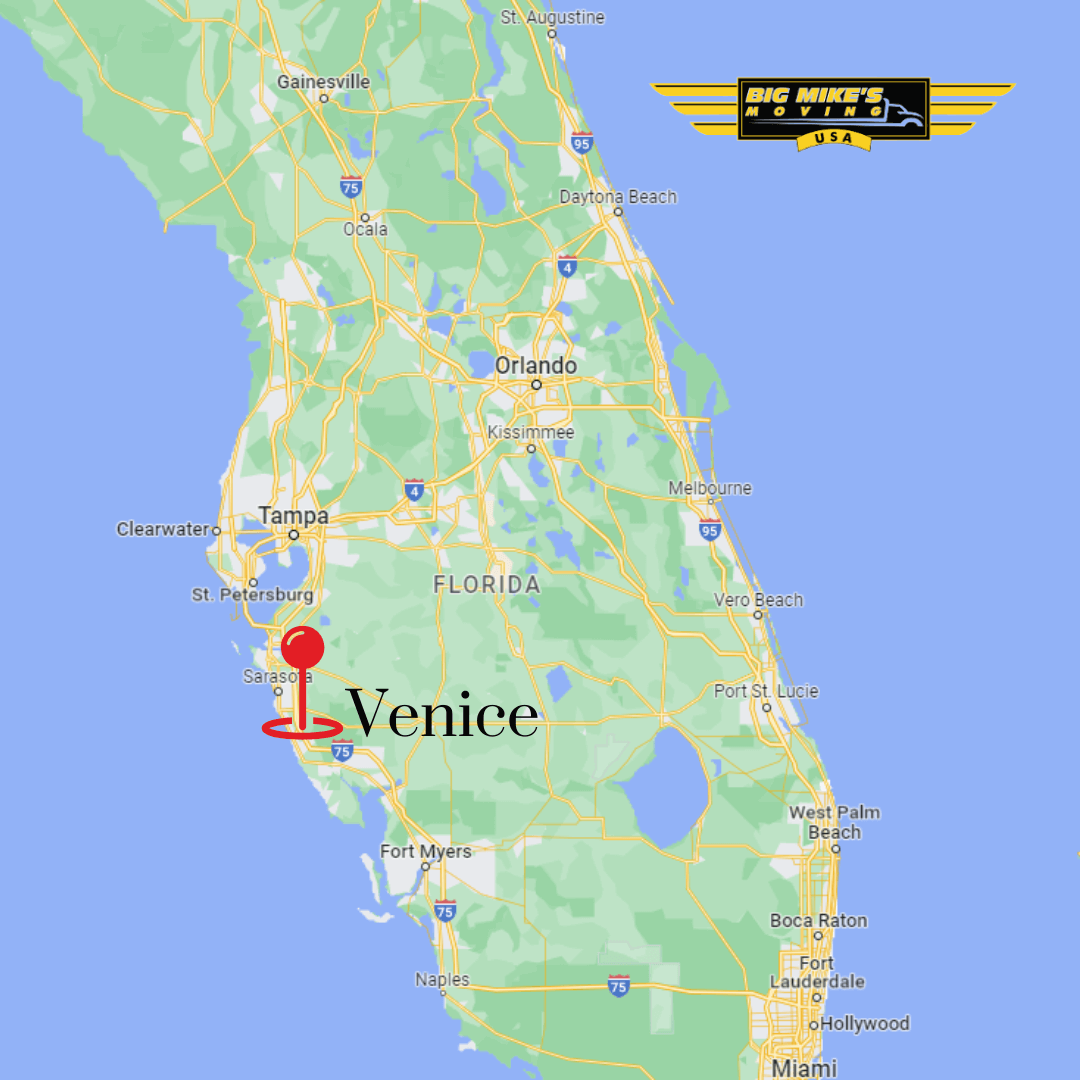 Here's what we offer customers making a move to Venice.
Reasons to Move to Venice, Florida
Many folks flock to Venice for a vacation visit but then decide they want to stay because it's such a gorgeous community. It has everything any outdoor enthusiast could ever want: beaches, parks, fishing opportunities, biking trails, and golf courses. Since Venice is a pretty affluent area, the schools are solid, you can walk around anywhere, and the restaurants are top-notch.
Don't take our word for anything. Check out all these honors and distinctions from popular magazines and critics.
Best Beach Town to Live In (# 17, according to Wallethub in 2020)
Safest Cities in Florida (# 17, according to Safewise in 2020)
Best Beachtown for Retirement (# 6, according to Southern Living 2020)
Best Coastal Small Town (# 17, according to USA Today 2020)
Top Notch Service with Big Mike's Moving & Storage
These are some of the services you can count on when you hire us for the move.
We can help you with either a local move or a long-distance move any time of the year. This is a chief competency, which we've been doing for over six years now in southwest Florida.
Our service includes safe transport of everything you own, including fragile heirlooms. While not everyone knows how to handle expensive items properly, our guys know how to use the correct boxes and carefully pack everything from expensive china to electronic/audio equipment.
Do you need to store a few items for a while? Storage space is harder to find these days, which is why we offer that as well. Ask us about our competitive rates for storage.
Finally, we can help you with all the other intangibles like junk removal or gathering packaging supplies (boxes, markers, tape, etc.). That means that if you have a few cumbersome things you no longer need, we can junk them for you.
If this looks like what you need to make your trip to Venice easier, then call Big Mike's Moving & Storage soon. Everything we do comes with a consistent 100% Price Guarantee. You can reach us anytime to learn more by calling 941-626-2356.