Now is a terrific time to purchase a home in Englewood, Florida, and we can help you get there. It's a gorgeous beach community nestled roughly halfway between Sarasota and Fort Myers. We invite you to consider the advantages of living in a terrific place, like Englewood, and hire us to haul all your stuff there.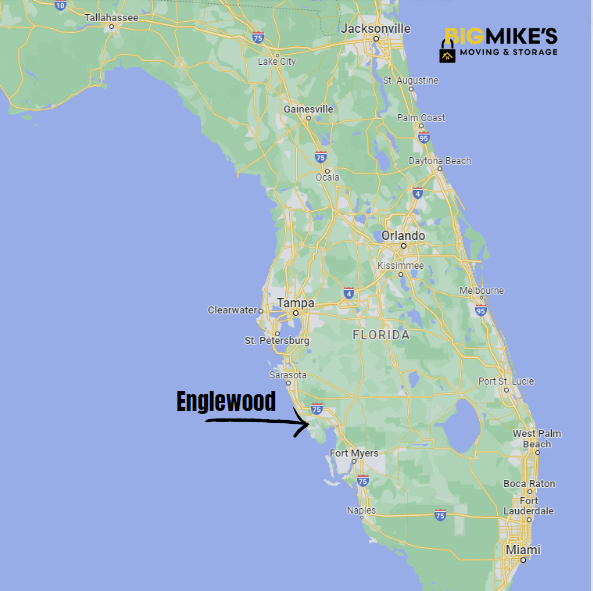 Englewood, Florida - Perks and Highlights
While we think every corner of Florida is wonderful, Englewood is a nice destination for folks who desire a quieter spot along the beach. This community is home to about 16,000 residents, in what many would consider a laid-back slice of the coast. It's also a popular race to retire, with an average age of 65.
Here are a few other highlights:
There's a ton of sunshine for all the snowbirds who want to leave the colder northern climates forever. While the U.S. averages about 205 sunny days each year, Englewood exceeds that with 257.
There are plenty of local sites to see and indoor/outdoor activities. You won't want to miss exploring fun spots like the Myakka State Forest, Lemon Bay Park and Environmental Center, Charlotte Harbor Tours, or Englewood Farmers Market. Plus, as you know, it's next to some of the most beautiful beaches in America.
According to Realtor.com, home value projections are expected to rise by about 25%.
The crime rate is very low (only 13.22 per 10,000 residents).
What Do You Get from Big Mike's Moving & Storage?
Now, let's talk about what it's like to let Big Mike's team help you move to (or from) Englewood.
We're the most flexible moving company because we'll help you with short, cross-town traveling, or with tackling long-distance trips from anywhere in the country.
Do you need packing supplies? What about some help packing and carrying all that heavy furniture? Big Mike's has you covered for that, too.
Many of our clients use us for storage as well (hence that part of our company name). This includes storage at our Sarasota location along with portable options.
Finally, you might have some junk you want to part with before making a move to Englewood. If so, we'll take care of it, and let you focus on the rest of your transition.
If you're ready to move to Englewood, Sarasota, Lakewood Ranch, or even California, then consider the reliable services of Big Mike's Moving & Storage. Everything we do comes with a 100% Price Guarantee, meaning you'll get prompt and thorough assistance, without breaking the bank. You can learn more by calling 941-626-2356 anytime.