Have you just gotten a new job in Cape Coral and want to know how to move there with less hassle?
Whether you're coming or going, Big Mike's Moving & Storage can help you gather all your belongings and make the trip, locally or from a long distance. Here are a few things you should know about Cape Coral and our moving services in that area.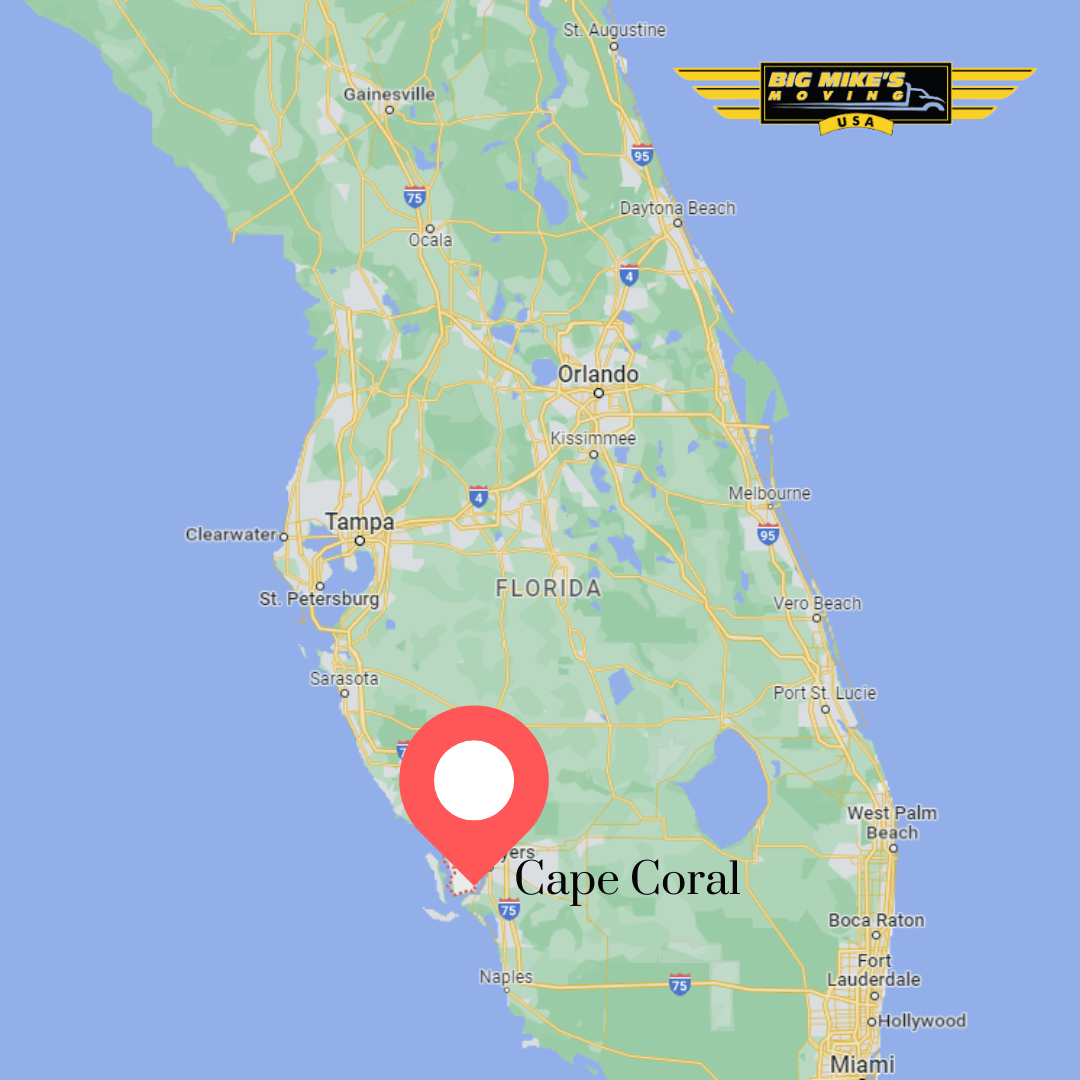 Best Reasons to Move to Cape Coral, FL
Now is one of the best times to move to one of our gorgeous, sunshine-drenched communities in West Florida. There's plenty to do, the weather is nice all year (barring the occasional storm), and the economy is better than most other parts of the country. These are some of the best reasons to consider making Cape Coral, FL, your new home.
It's warm all the time. Even in January, the average low temperature is 54 degrees.
There are tons of beautiful parks and beaches. This includes the Cape Coral Yacht Club Community Park or the hiking trail, Four Mile Cove Ecological Preserve.
The crime is 49% lower than the national average and 44% better than in the state of Florida.
It's a wonderful retirement destination. RetirementLiving ranks Cape Coral as the fourth-best retirement city in 2022.
Let Big Mike's Moving Help Your Move to Cape Coral
Since there's really no such thing as a "stress-free move," Big Mike's Moving & Storage is here to help you navigate through all the hassle. Below is a quick list of ways we can facilitate your move to Cape Coral:
Full service for either local moving or long-distance moving.
Don't have time to pack all your stuff? Then let us do it for you. Big Mike's Moving can also round up all the boxes and other supplies.
We have the best service rates among any moving company in West Florida.
Whether you need to move expensive China or fragile heirlooms, we can pack and transport your belongings without damaging anything.
You can also use us for storage space if you need someplace to put a few extra items you can't fit into your new home.
That's just a bird's-eye view of what we offer for moving service at Big Mike's Moving & Storage. Everything we do comes with a 100% Price Guarantee. Plus, we have full licensing, bonding, and insurance for basically any residential moving task. That's what we've done for several satisfied movers for over six years now.
So, if you need to move and want the job done right, call us anytime to learn more at 941-626-2356.